​​​​​​​​​​​​​​​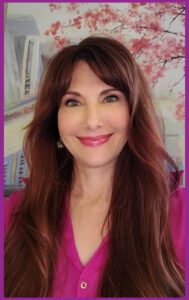 Candace Dale Mckenzie, CA & GA Licensed Marriage and Family Therapist, earned her masters degree in clinical psychology from Antioch University in Los Angeles, CA, and later served as a clinician with Vista Del Mar Child and Family Services supporting issues surrounding Neurodevelopmental Disorders, Trauma, Gender Dysphoria, Anxiety, Bipolar, Depressive, Oppositional and Conduct Disorders. Candace later expanded her clinical knowledge by joining the group practices of Dr. David Plotkin and Associates (affiliated with the UCLA anxiety program) emphasizing CBT, DBT, ACT and ERP for Panic Disorders, OCD, Generalized Anxiety Disorders, Major Depressive, Bipolar, Borderline Personality, Substance Use and Eating Disorders,  as well as Family and Relational Issues.
Candace offers telehealth services for CA and GA residents. Her approachable style allows clients to feel at ease, and her philosophy is to build on client's strengths so that they may independently increase their coping skills, self compassion, forgiveness, and esteem.
As a member of the California Association of Marriage and Family Therapists, Candace is dedicated to the highest ethics and standards of the profession. 
Mindfulness Based Cognitive Therapy ( MBCT) is an evidence based practice that has empirically supported to assist with maladaptive behaviors. Clients learn how to accept and re-frame dysfunctional beliefs without attaching or reacting to them negatively.
Dialectical Behavioral Therapy ( DBT) was created by Marsha Linehan PhD, where clients learn four skills sets of interpersonal effectiveness , mindfulness, emotional regulation, and distress tolerance. In some cases, clients are asked to attend not only weekly sessions, but utilize phone coaching with an outside skills group if needed. DBT is an excellent protocol for BPD , Eating Disorders, or those suffering from suicidal or self harm behaviors. Please note : I am intensely trained in DBT and my private practice is meant as a step down to traditional skills groups.  For those that need more support I refer out. 
Acceptance Commitment Therapy (ACT) assist clients to find ways to enhance a meaningful life by clarify values in ways to guide and motivate change.  
Exposure Response Prevention (ERP) is used to treat OCD, and assist clients to learn that they can thrive without their compulsions or rituals, while directly facing their worst fears. Therapist and client work to construct specific treatment goals that a client may overcome each fear at a specific time.
Intuitive Eating is a popular philosophy which allows clients to become the experts of their own recovery by making peace with nourishment, as well positive body, mind, and spirit connection . As a recovered survivor of an eating disorder, I am particularly compassionate about working with this community, and collaborate with amazingly talented registered dietitians, and disordered eating physicians, who I view as compassionate advocates.
Shame Resilience Theory (SRT) was founded by researcher and author Brene' Brown and supports an awareness of developing resilience to shame by recognizing the power of vulnerability and building empathy.
Solution Focused Brief Therapy (SFBT) is future focused and goal directed by narrowing in on solutions, instead of the problems that brought clients to therapy. Building on strengths and re-framing perceived deficits are the goal of this treatment.